I waited for a long time for this new collection from M.A.C., but was pretty late to find out that it has landed on our shores. Luckily, I still managed to get most of the things that I wanted to buy. And as like the name "Quite Cute", one can expect to find all the cute and sweet colours. Kawaii-ne ~
The items from the collection.
Blushers were sold out. I was totally disappointed.
The "sweet" makeup artist allowed me to take pic of their sample blushers.
I only got 2 items this time.
I missed out on the blusher, but I still managed to get the eyeshadow quad palette and the lipstick. This time round, my mum chose this purple lipstick (Play Time) for me. She says this colour suits me and it's a change once in a while as I've been using nude lipstick for ages.
Moshi Moshi! (Pale white green gold), Goody Goody Gum Drop (

Light white pink),

Boycrazy
(Pale lavendar with silver),

Azuki Bean (Midtone dirty violet)
So, as usual, after buying the products I use them for makeup, for different looks and also for an example for you my readers as reference.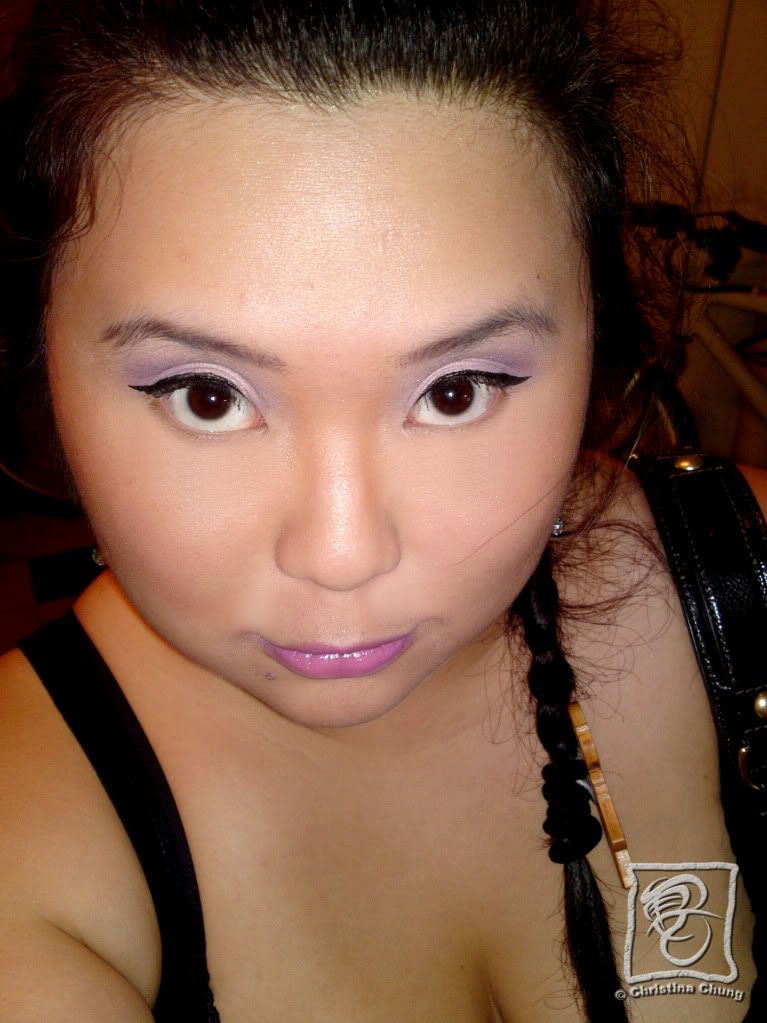 Look 1. I used

Goody Goody Gum Drop & Boycrazy for eyeshadow and lipstick, Play Time.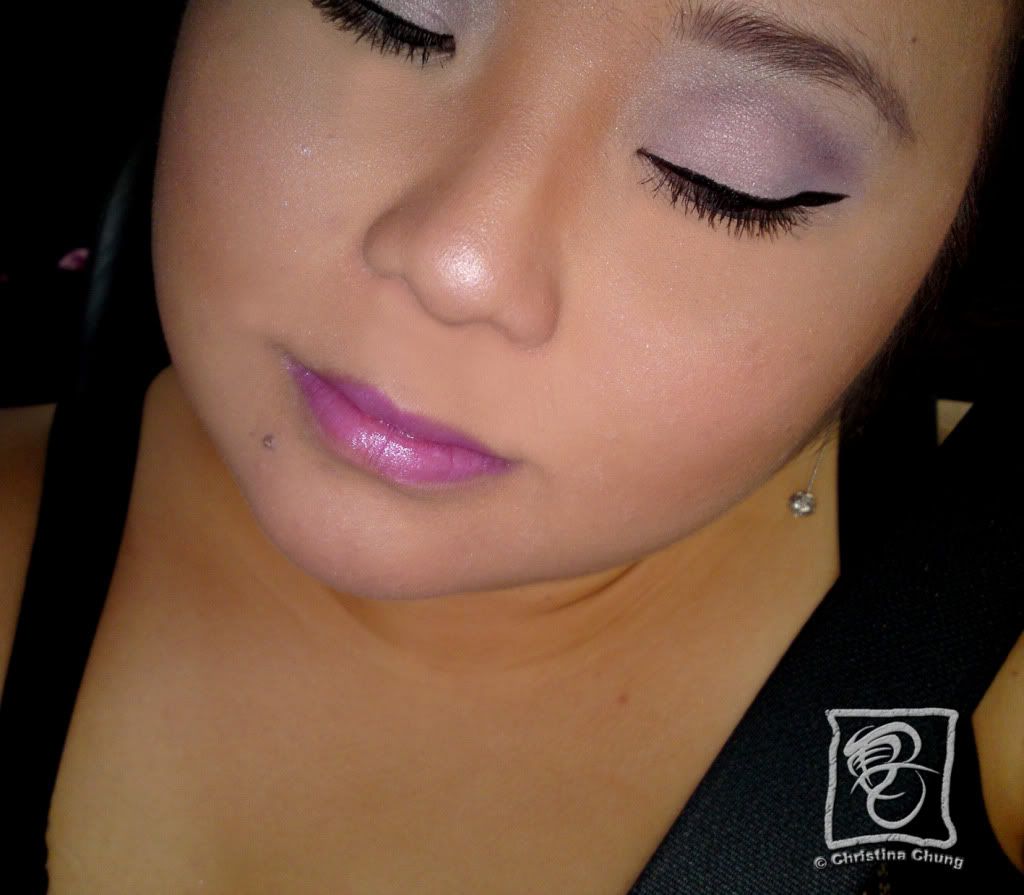 I also used

Azuki Bean to the socket area of my eye to create deep set eyes.
Look 2: I used Moshi Moshi! on the inner corner of eyes and Goody Goody Gum Drop for the outer corner.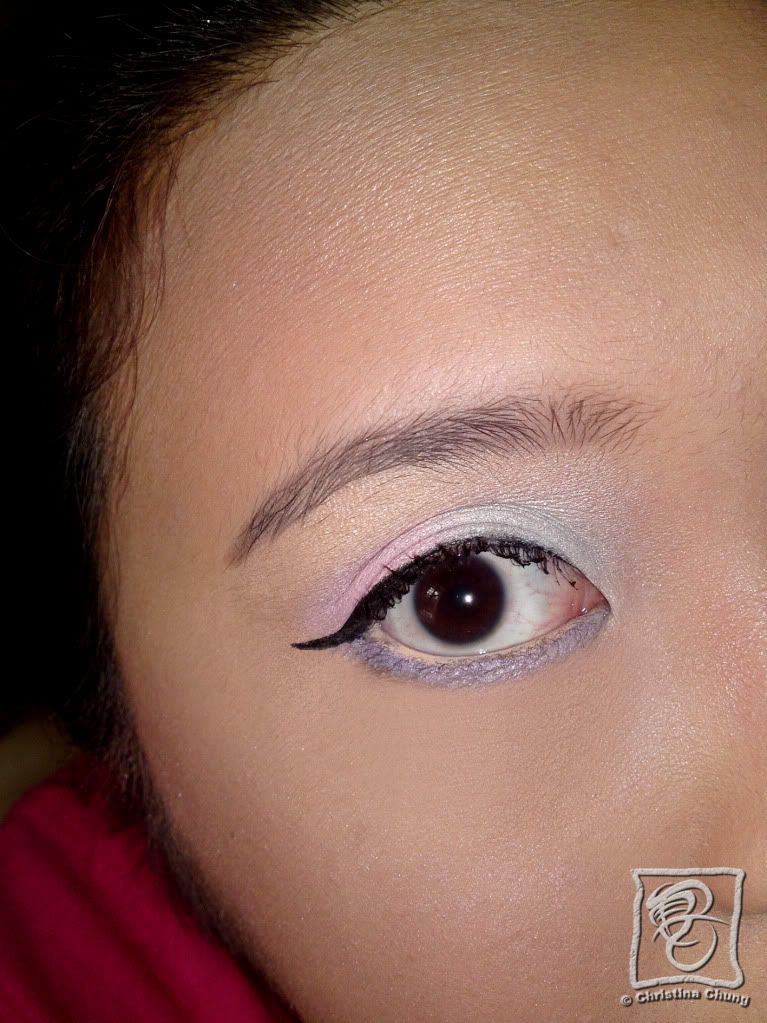 Zoom in on my eyes. I used a purple glitter eyeliner for the lower lid and a beige eyeliner for the lower waterline to make my eyes bigger.
Look 3: I used all the colours on the palette and matched with nude lipstick.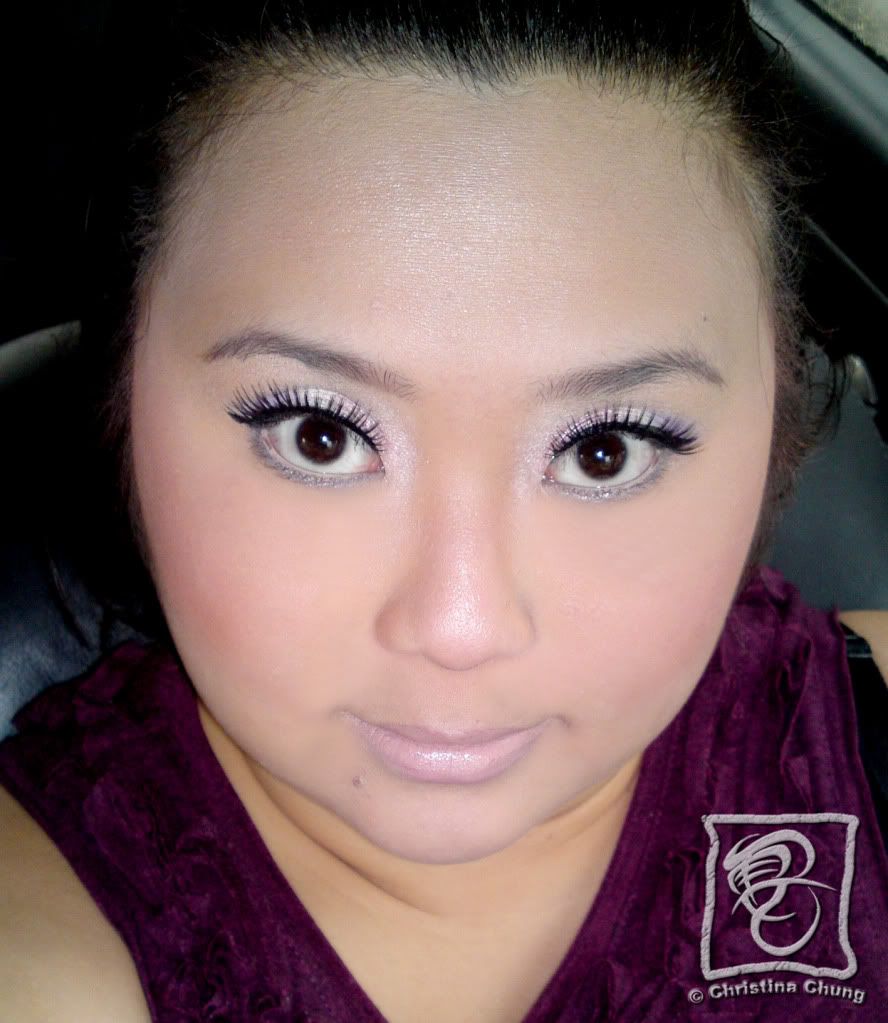 I wore falsies for this look.
I used

Goody Goody Gum Drop on the inner corner of eyes,

Boycrazy for outer corner,

Moshi Moshi! on the middle of the lids. This effect creates a bigger and brighter eyes; gives a fresher look by "opening" the eyes wider. Finally, I used

Azuki Bean to line the lower eye.
The collection introduced lots of kawaii characters and elements, which inspired me to do a set of colourful, candy looking nail art. But first, check out the nails on the model! I wana try it very soon, hopefully on a day when I don't have to do anything. I can't bear for the bling-blings to drop out...
Cute right? I'm wondering if anyone wana do for me?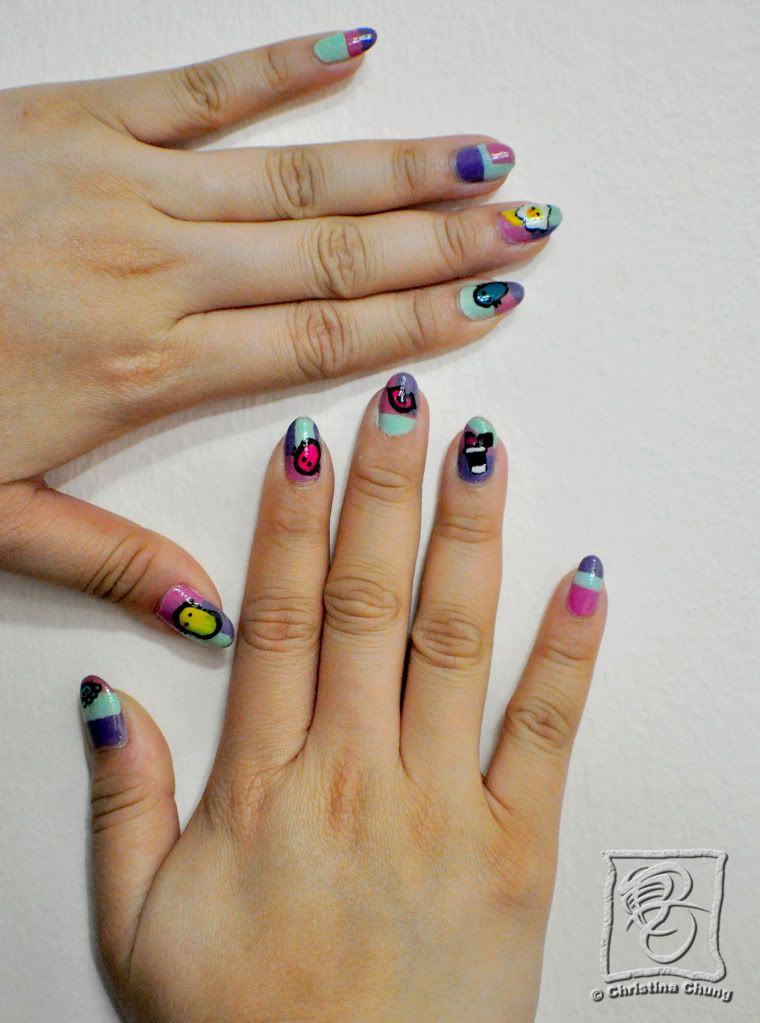 My inspired nail art set.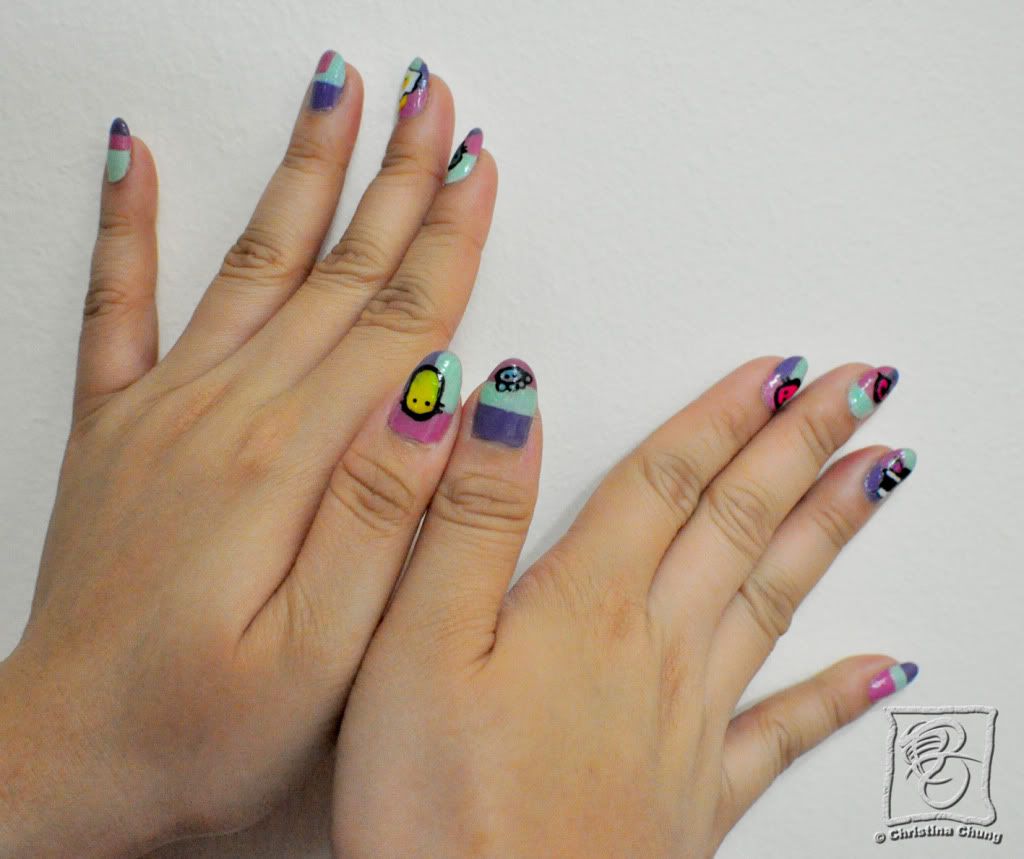 Looking at the characters on the thumbs.
Different nails, different strokes of colours and characters.
The egg is the toughest to work on.
XOXO,
Christina aka Huney