My friend's wife recently gave me an eye palette from Clé de Peau Beauté to try out. It's been a while I used eyeshadows that are non-M.A.C.
Clé de Peau Beauté is part of the Shiseido family and these eye shadows are made with light-reflecting technology, which allows colour shading from subtle to intense and gives a silky flawless finish when used.
And the palette that I got are pretty natural colours and when I used it, it reminds me of those eyeshadows Japanese models featured in ViVi magazine used.
I love the colours and how there's mirror and brushes for applications. I can simply use this when I'm overseas and this is all I need. The light brown, light gold yellow and soft purple can be used in the daytime and if I were to go clubbing, I can just add on the dark purple.
See how sparkly and natural the colours are?
It's a little too light to show on my hand. So, here's some photos of me using the product. I'm liking the colours and have been wearing them for weeks. Don't think it's just 4 colours and you can't have different looks every day. Here are 2 examples of the different looks that I spot just by using the same product!
I used all the colours on the palette except the dark purple. Super clean look for work.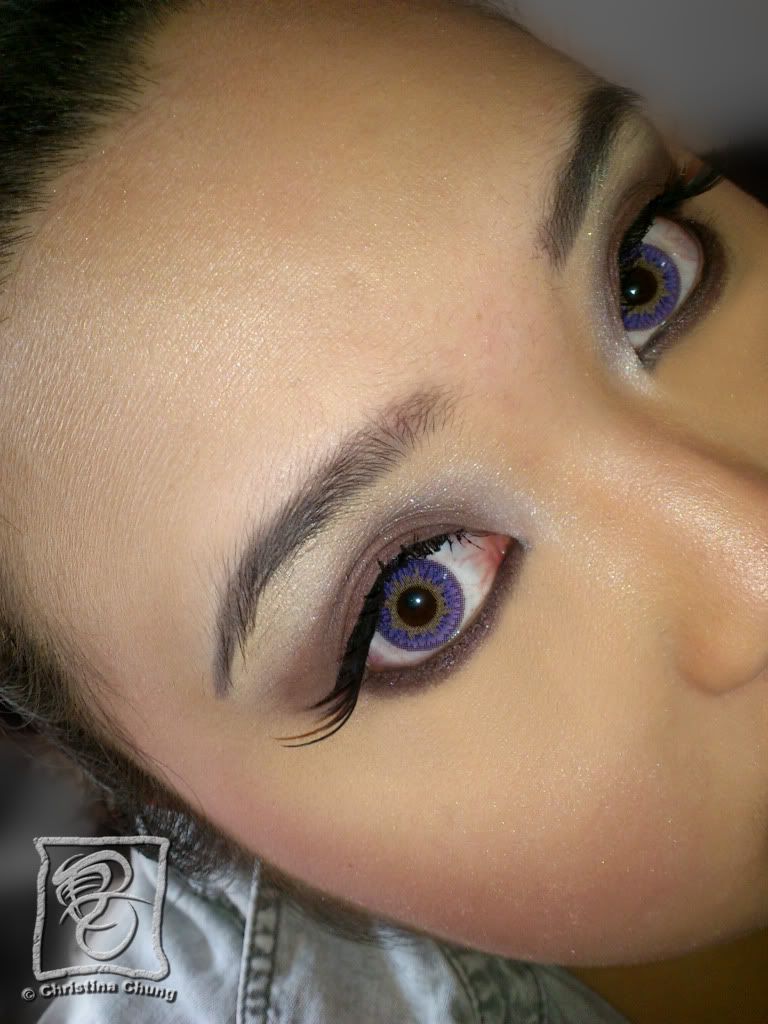 This is the second look and it's purely the dark purple and light yellow eyeshadow for highlight.
XOXO,
Christina aka Huney