My trips to flea market paid off. 410 for O.P.I. nail polishes?! Super savings man!
So here's a little test out for your guys to check it out.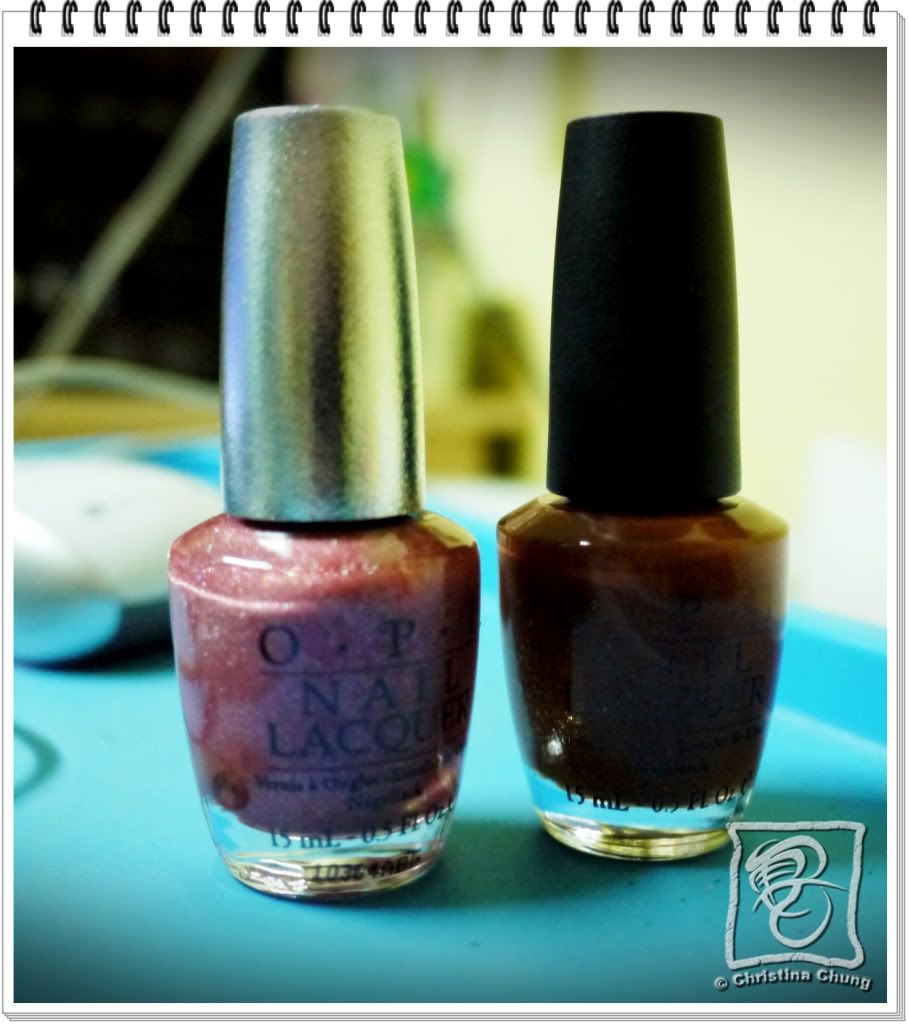 Pink's one called "DS Reserve" and the other's "Bronzed to Perfection"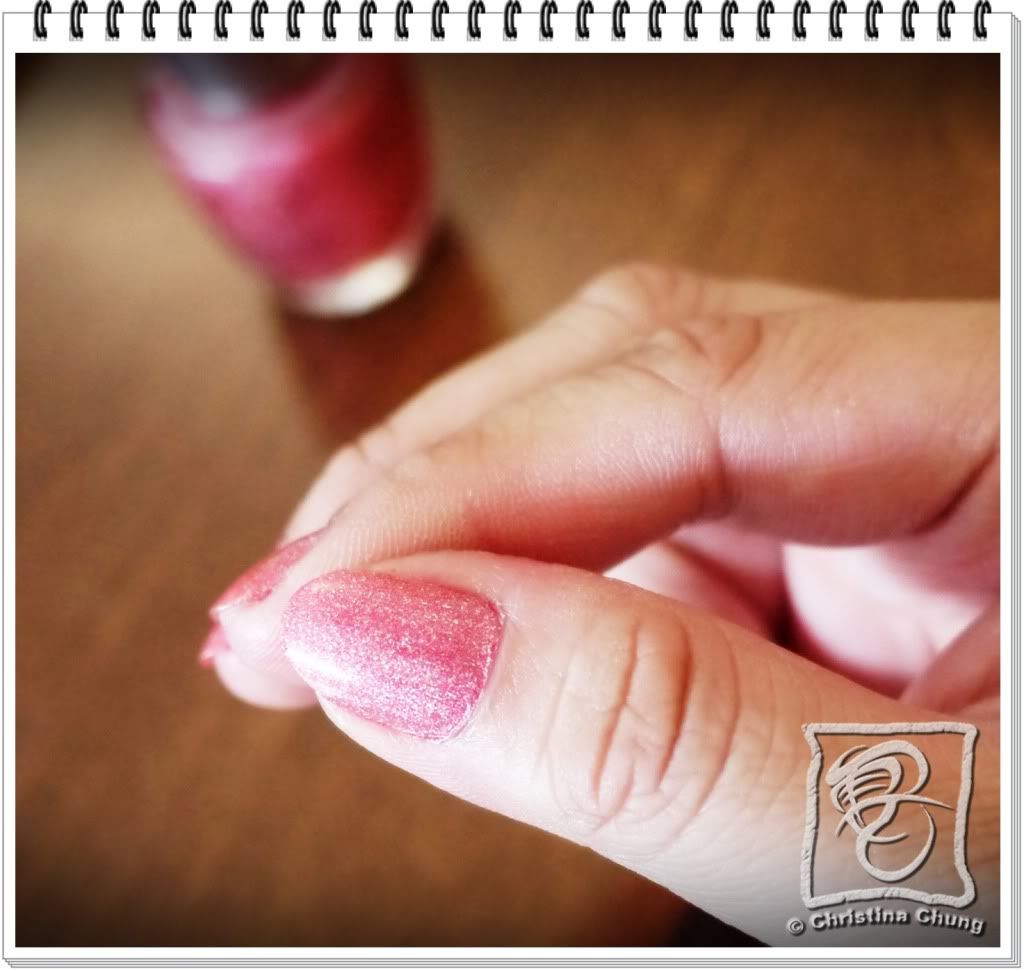 It's a very sweet pink with silver pigments and it's almost holographic.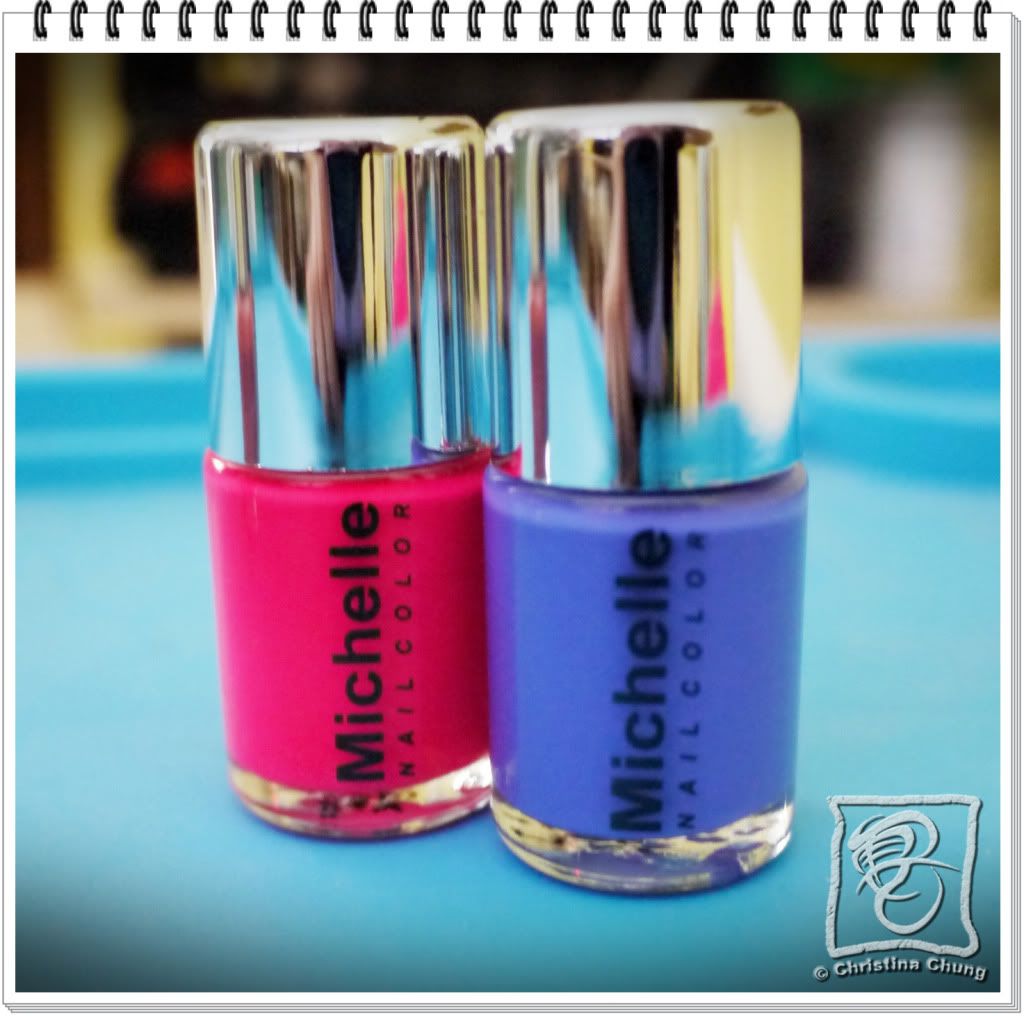 This is from Beadstreet. Shocking pink and Lavender nail polish.
Don't you just love the combi?! I picked out these 2 colours, coz I don't have them and shocking pink?! So rare man! The nail polish is amazing. With just 2 layers, the nail colour all full up! Just a problem with them brush, it's super spread out, quite difficult to apply on small pinky nails without smudging on the skin around nails. Other than that I'm super fine with it, especially at $2.90 per bottle and $4 for 2 bottles!
XOXO,
Christina aka Huney