This has taken me very long to update. Wahahahahaha! I've already been using the products for a month already. They are my hauls from the Kanebo sale held at Cozycot. Check them out ~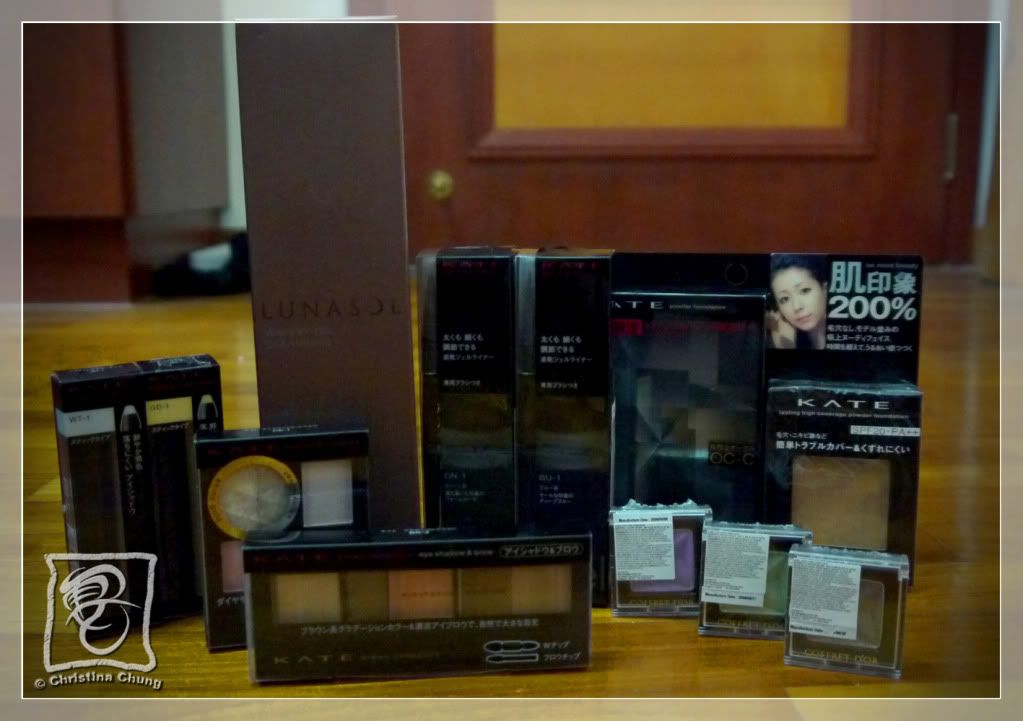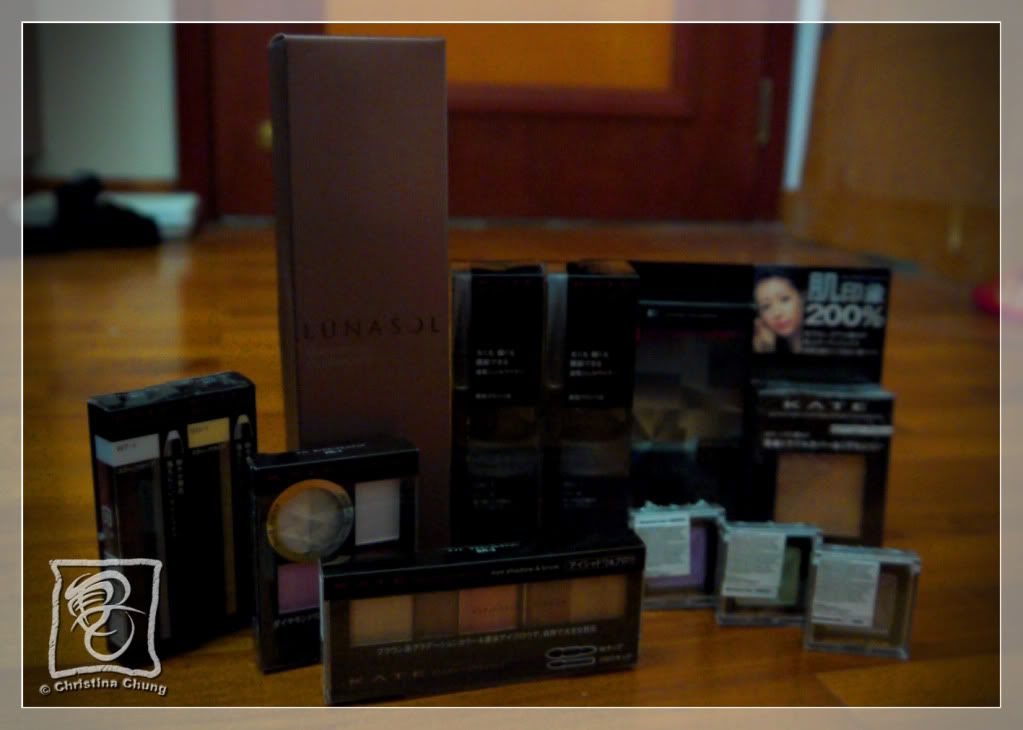 Let me break them down and introduce bit by bit.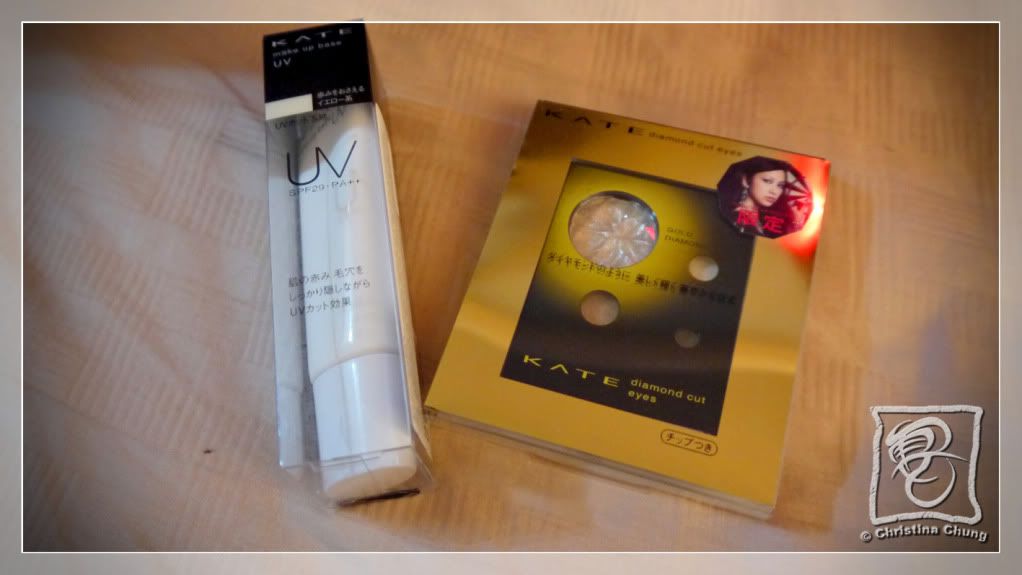 Makeup base and a limited edition eyeshadow palette.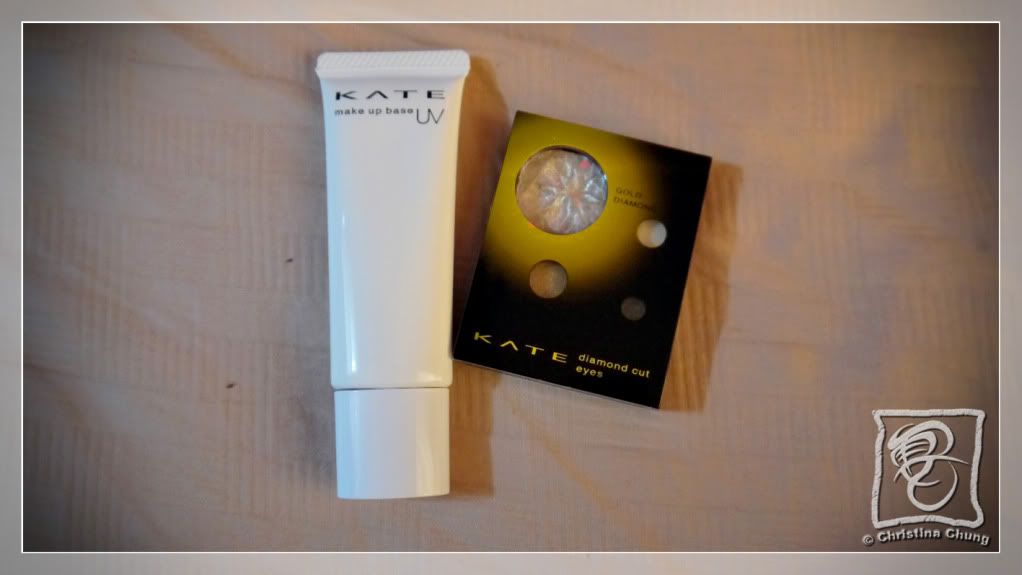 As like the name suggests, makeup base is to be used before any makeup. What I normally do is to apply my moisturiser and then makeup base, then powder. KATE's makeup base is recommended as it has UV protection (thus minus the sunscreen) and it creates a smooth finish to my face. :)
This is a gold and black palette, with 2 different shimmers on the top left.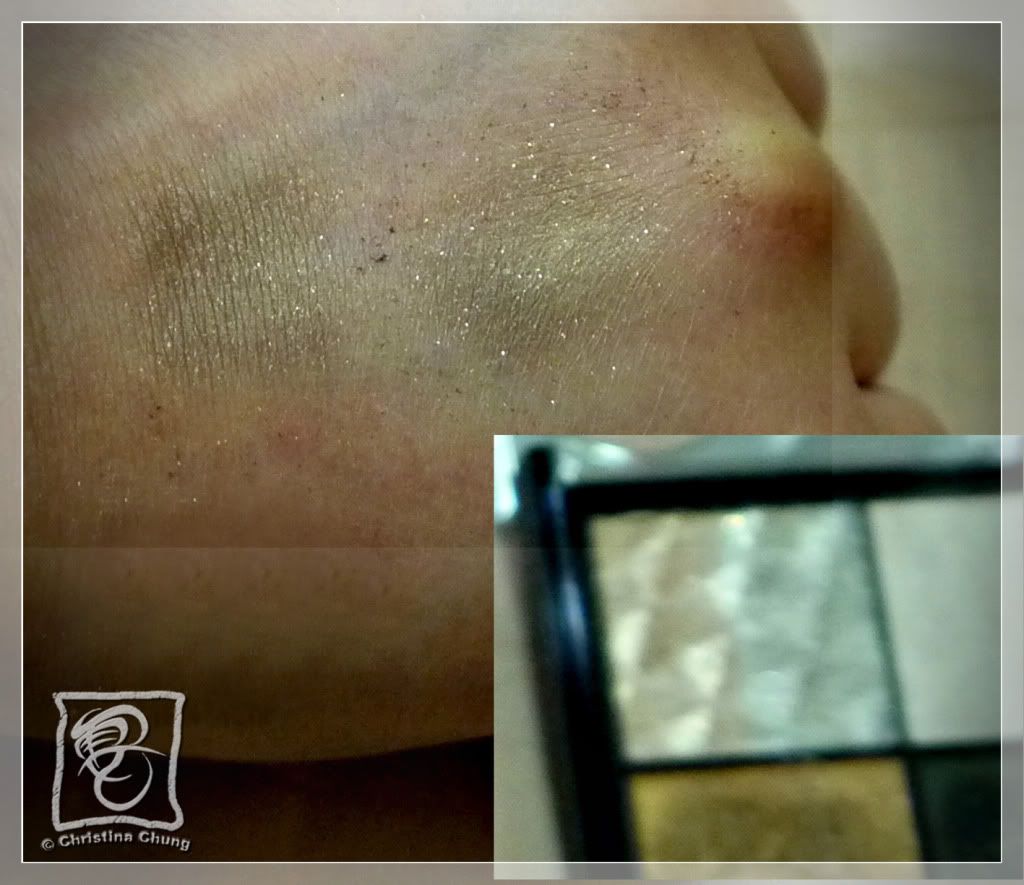 Here's how the shimmer works. After you apply your eyeshadow, you gently pat the shimmer on to brighten your eyes.
On the left is gold eyeshadow with gold shimmer and on the right is gold eyeshadow with silver shimmer.
Show ya how it looks when applied makeup using the both items eh?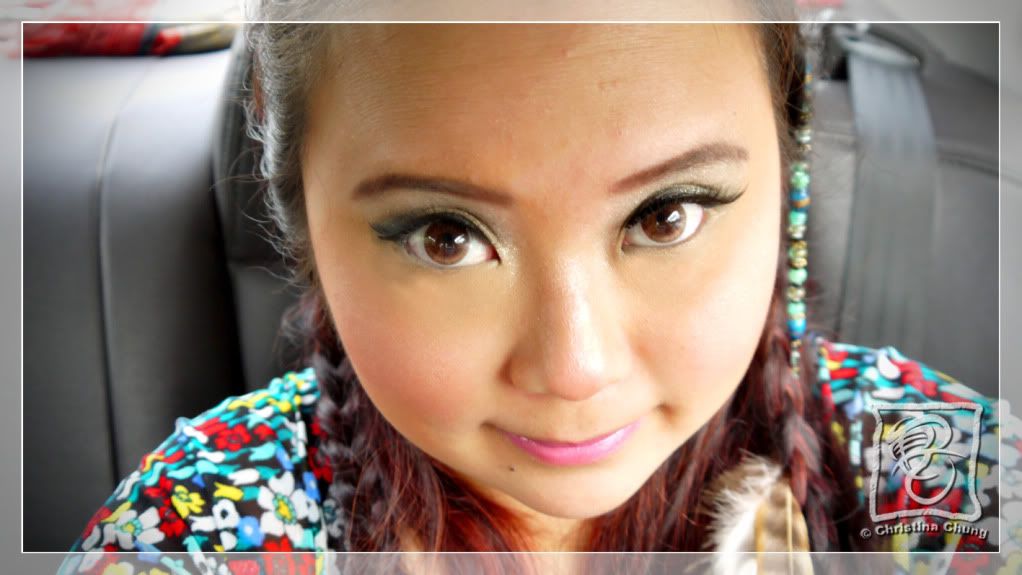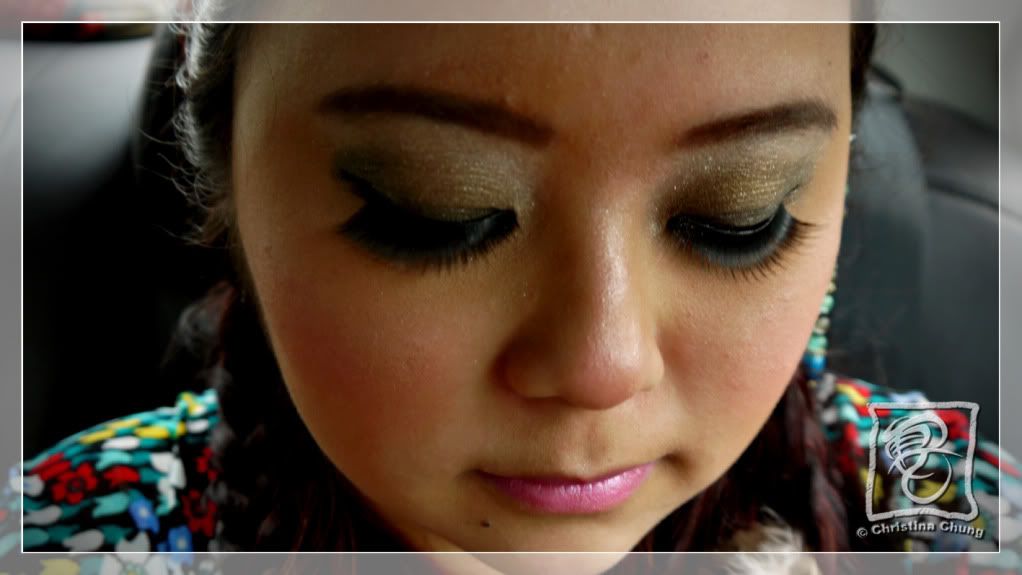 The next item is the KATE face powder compact. I chose the OC-C, the lighter tone and it works prefectly for my skin colour. Not like most Japanese face powder that tends to be too fair, this one suits the Asian yellow tone me. And when I apply it after my makeup base. Flawless skin!
There's these 2 cream eyeshadow the I bought and have been using them everyday as my eyeshadow base/primer. The white brightens the eyeshadow that you apply above and the gold, gives the eyeshadow a hint of gold glow.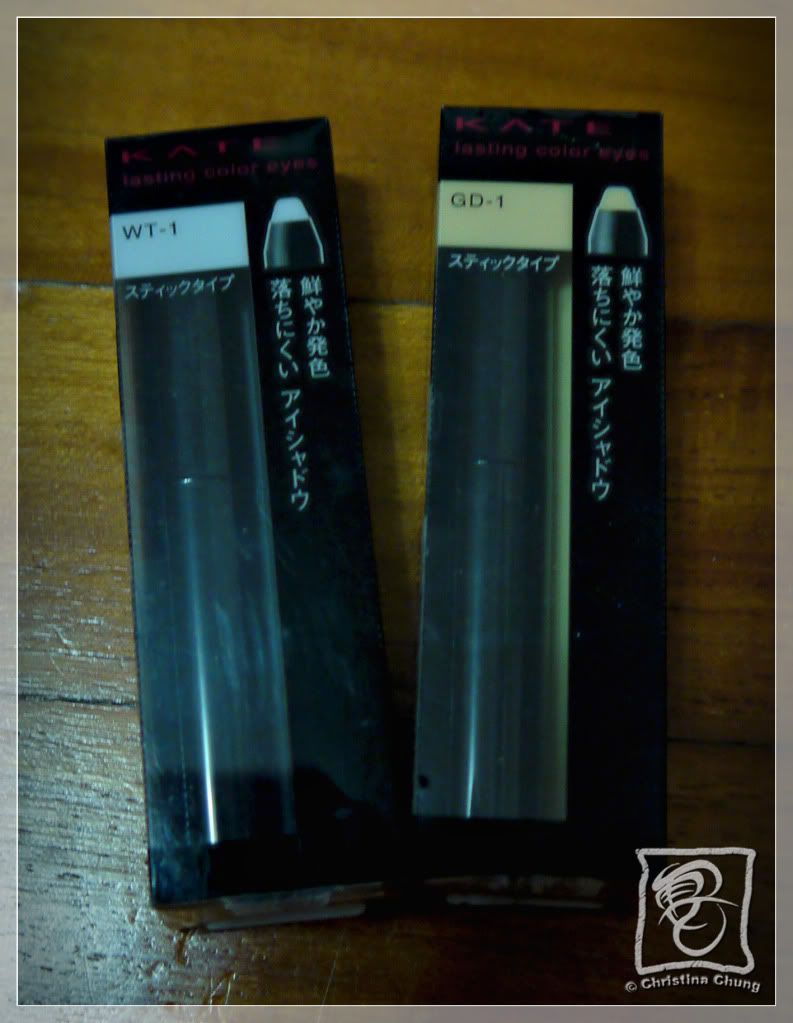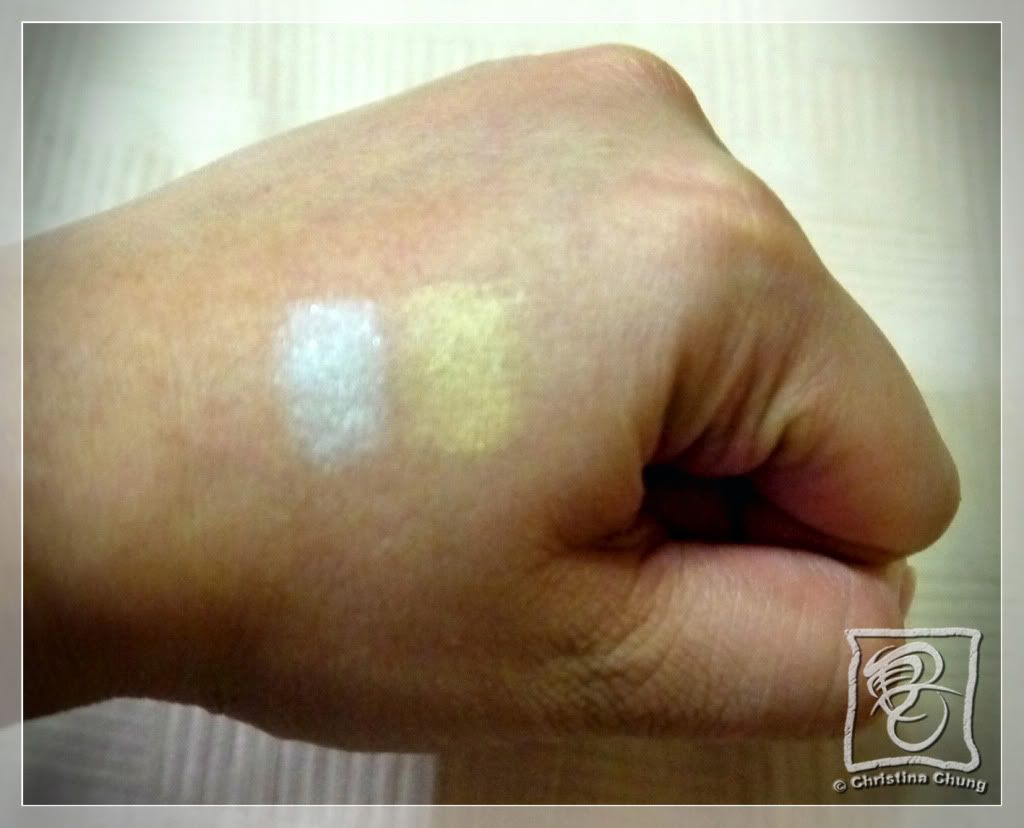 More eyeshadow palettes. I can't stop buying products for eye makeup! I just love colours!!!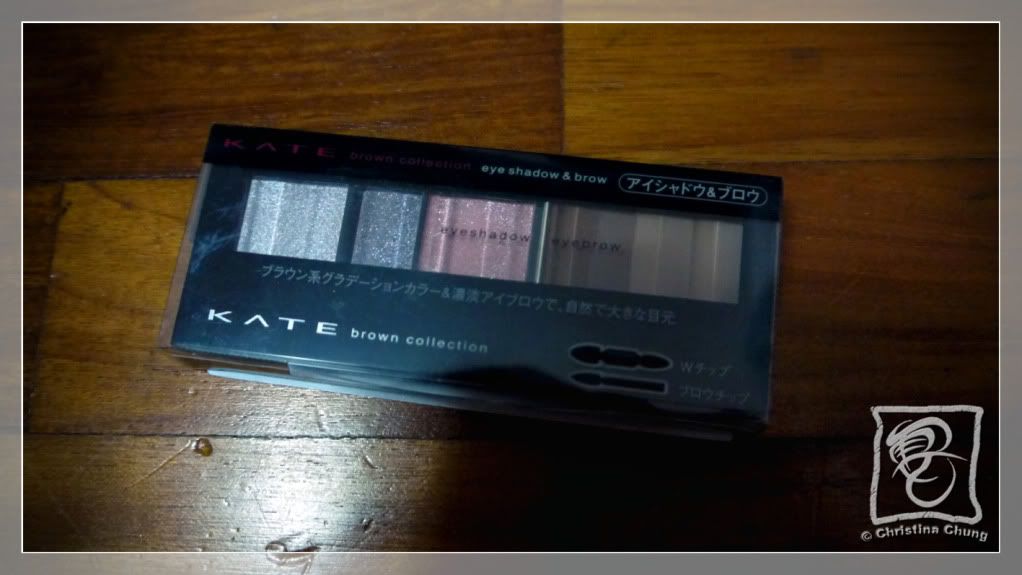 This one's great for natural looking makeup. the 2 browns on the right are actually for defining eyebrows.
PINK! Very girly right? I thought I don't have this colour and it's on sale, might as well give it a try right?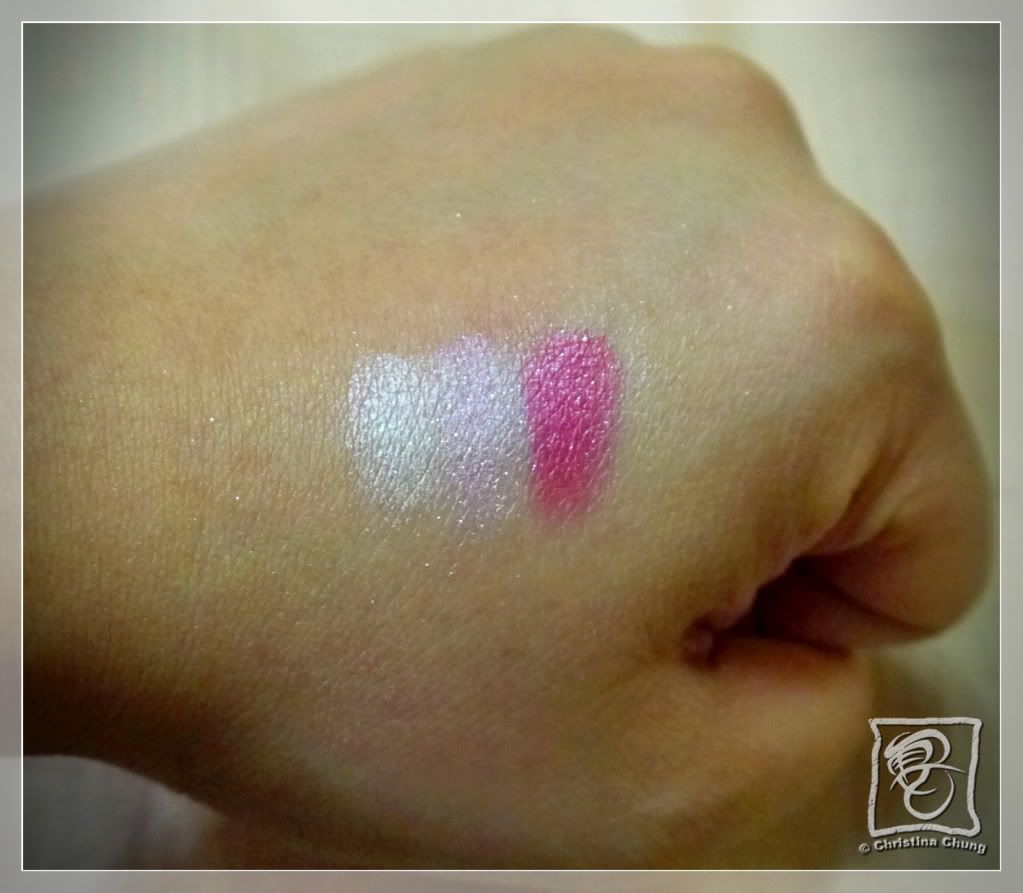 It's not that scary. I love it!
And how can eye makeup be complete without eyeliner? I got 2 coloured gel liner and am using them everyday!
More eyeshadows from Coffret D'or. They're going for $5 each, how to resist right?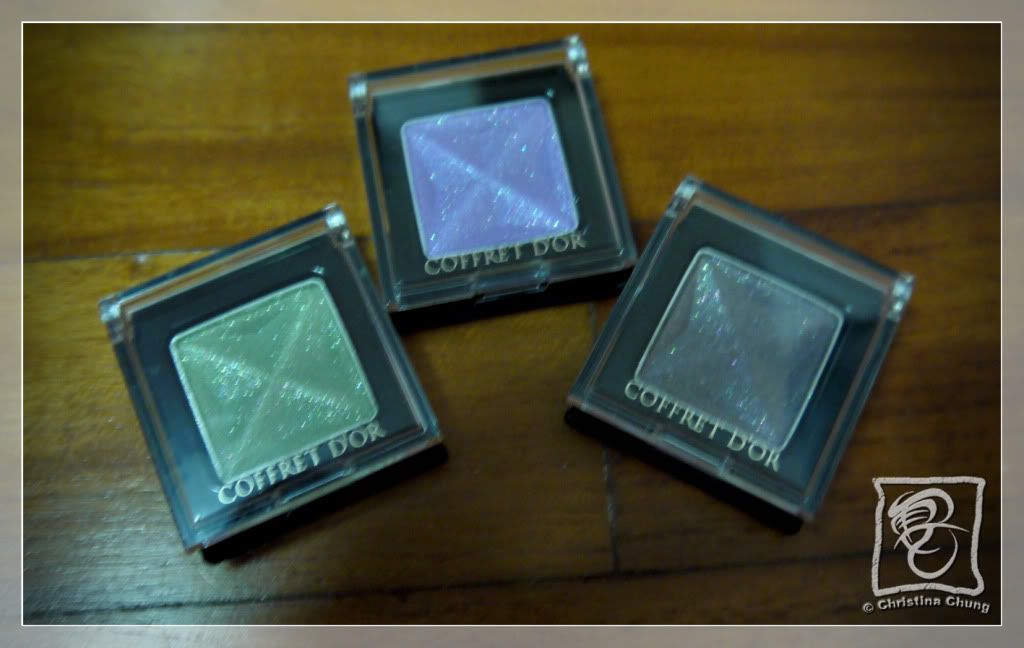 The nice ladies saw that I was so in love with the dark purple one, they gave me the sample, since the product was out of stock already.
Light sweet colours, aren't they?
Lunasol Watery Oil Cleansing
After all the makeup, here's something to remove it at the end of the day. Pump 3 pumps and spread it all over the face, massage it till all the impurities are out, then rinse with cold or lukewarm water.
I find it super effective for removing most of the makeup, but for stuffs like waterproof mascara and eyeliner, it's pretty difficult, even when I used it concentrated with no water. But overall, I liked it, coz it's oil, so no hard rubbing, means lesser lines on my face!
XOXO,
Christina aka Huney