Celebrate 36 Years of Natural Wonders with The Body Shop
The Body Shop
was founded in
1976
by
Dame Anita Roddick
, a
Human Rights Activist
. Her first store was in Brighton, UK and through the years, The Body Shop has become one of the world's most iconic and pioneering beauty brands with the motto of "true beauty comes from the heart".
All The Body Shop products are manufactured and retailed with love and care, powered by nature and rich in the highest quality ingredients, sourced from all corners of the globe are used. 80% of their products contain one or more Community Fair Trade ingredients, so communities benefit as much as us, the
consumers.
And of course all The Body Shop products are
animal cruelty free and vegetarian
, so that not only will you look good, you can also feel good and do good when you shop at The Body Shop.
I've been a lover of The Body Shop for years, renewing my membership year after year. My sister was always the "Skin Protector" in the family, body lotions are always a must in her before sleep routine and she was the one who introduced me to The Body Shop. We would go get our Body Butters, Lip Balms and other moisturisers almost every few months and recently I've been hooked on their Lily Cole Makeup Collection...
To celebrate The Body Shop's 36th Anniversary, they have shortlisted their Top 10 Best Sellers and you guys will get 30% off when you purchase the 10 products during 17 Sep 2012 to 14 Oct 2012.
Give your skin the royal treatment. Skin is hydrated for up to 24 hours, looking radiant, plump and silky. Made of three Community Fair Trade ingredients: cocoa butter from Ghana, babassu oil from Brazil and beeswax from Zambia.
2. Vitamin E Moisture Cream
A skincare icon that has been with The Body Shop since its humble beginnings, the popular day cream has the lightness of a lotion with the moisturising benefits of a cream. The skin is left protected, soft, smooth and healthy looking. Suitable for all skin types.
*Based on 52-weeks global sales until 28 November 2009

3. All-in-one Face Base
For a natural-looking, smooth and even complexion, use this dual purpose powder which leaves a matte velvety finish and moisturises at the same time. Made with Community Fair Trade Marula Nut oil, rich in natural antioxidants.
4. Spa Wisdom™ Africa Ximenia & Salt Scrub
The Queen of all scrubs. The award winning creamy exfoliator leaves skin feeling soft, smooth and radiant with its skin softening African ximenia oil and Community Fair Trade coca butter.
5. Moisture White™ Shiso Whitening Serum
Powered by active Shiso extract, a type of mint/basil believed to suppress early melanin formation to help fight pigmentation, this light-weight serum provides whitening and hydration for up to 12 hours.
6. Nutriganics™ Smoothing Eye Cream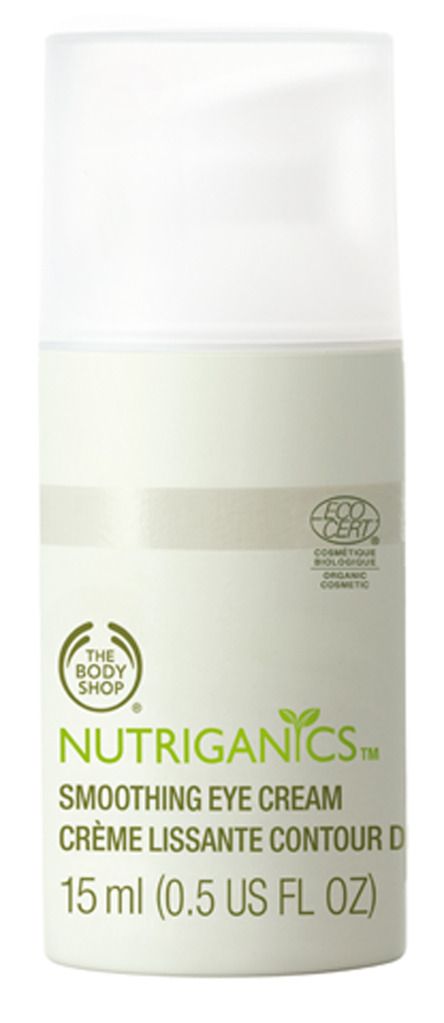 The skin around the eye area is the most delicate and needs special care. This gentle, lightweight cream is specially formulated to hydrate and reduce the appearance of fine lines and wrinkles around the eyes, and improve skin's suppleness. The first Eco-Certified organic skincare range that is gentle for the skin.
7. Vitamin C Facial Radiance Capsules
Filled with powerful anti-oxidant derived from Camu Camu berry, these gems pack 20 times more Vitamin C than an orange.
8. White Musk® Eau De Toilette
A soft, feminine and velvety signature scent of rose and ylang ylang, this cruelty-free musk fragrance has been loved for 31 years and counting.
Keep your skin spot-free and happy with Tea Tree Oil. Packed with natural actives and Community Fair Trade tea tree oil, this super hero keeps bacteria at bay without over-drying skin to give you maximum blemish control. Preservative-free, dermatologically and clinically tested.
*Based on 52-weeks global sales until 28 February 2011.
Made of 100% synthetic hair, the award-winning and cruelty-free brushes are well-received by make-up professionals.
NATURE'S LATEST WONDER & STAR ENTRANT - Nutriganics™ Drops of Youth
The newly launched pre-serum is so popular that it is making its way up the top 10 list. Enriched with the latest stem cell technology. Drops of Youth is part of a certified range specially created to battle the first sign of aging. The skin renewal process is enhanced to deliver smoother, fresher and healthier looking skin.
*Based on global sales from 04/03/2012 – 21/07/2012 and selling period of 12 hours per day, 7days a week.
Out of the products named, which is your favourite? I like everything but if I really have to pick a favourite, it will have to be the
Vitamin C Facial Radiance Capsules.
It helps me to maintain the glow in my skin, keeping it radiant and smooth. Especially on days when I am tired out, the little capsules help me to stay pretty pretty!
Win a Hamper from The Body Shop!
So, which is your favourite product from the Top 10 Best Sellers? Comment below and there's a little blogger challenge going on. The blogger with the most number of comments wins and one of her lucky readers (it could be you!) will stand to win a product hamper each!
XOXO,
Christina aka Huney